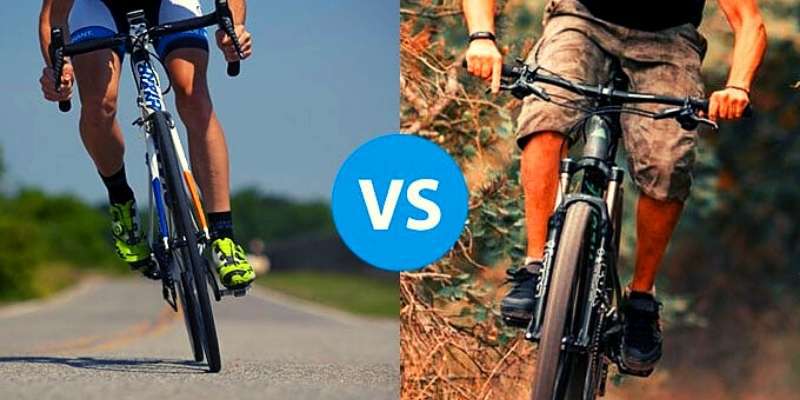 Table of content
You're a thrill-seeker, and you enjoy discovering new things while riding your bicycle. However, how can you tell which type of bike is best for you? A mountain bike and a trekking bike are two distinctly different types of bicycles.
Trekking bikes are intended for long-distance cycling trips, and they can carry a lot of gear. They were designed for short rides down mountain sides, through rough trails, and over obstacles to provide a thrilling thrill-seeking experience
And, while you can travel on your mountain bike, it's unlikely you'd want to bomb down a mountain bike trail on your trekking bike.
If you enjoy both types of riding, you'll want to know the difference between mountain and trekking bikes.
What is a trekking bike?
A trekking bike is designed for long-distance cycling trips on unpaved surfaces. They typically have wide, knobby tires for extra traction and a durable frame that can handle the bumps and jolts of off-road cycling. Trekking bikes also have a higher gearing than traditional road bikes, making them better suited for climbing hills and crossing rough terrain.
Trekking bikes are also often outfitted with suspension systems to improve comfort and handling on rough terrain.
They are frequently designed for light loads, with a single rear rack, a suspension fork, an aluminum frame, and gear ratios appropriate for sealed roads and bicycle paths. Trekking bikes can be just as fast as 'light touring' bikes but are more upright.
Hydraulic disc brakes and internally routed cables complicate and increase the trekking bike's cost.
Who Is A Trekking Bicycle For?
A bicycle that can be used for commuting to work and weekend fun rides through the woods is a good idea.
Then you may want to think about getting a trekking bicycle. It's ideal for city commuting and light off-road riding, with low gearing for long, steep climbs.
Moreover, Trekking bicycles are designed for off-road cycling and are typically equipped with wider tires and suspension systems that allow a smoother ride over rough terrain. They are also often heavier than traditional road bikes, making them more difficult to pedal uphill. Trekking bicycles are popular among mountain bikers and recreational cyclists who enjoy exploring outdoor trails.
What Is A Mountain Bike?
They typically feature knobby tires, suspensions, and gearing to be ridden in various terrains. Mountain bikes are popular among cyclists who enjoy trail riding, downhill biking, and dirt jumping. They are typically equipped with shocks to absorb the impact of bumps and jumps.
The mountain bike can traverse rough terrains like forest trails or rock gardens.
Indeed, mountain bikes aren't light, but they're tough and durable. Extra suspension is built to reduce the effects of bumps and vibrations on the road.
So, you can choose a mountain bike if you are looking to bike through varied or off-road terrain.
In addition to their responsive steering, mountain bikes are built to take a beating on the trail and can withstand it.
Trekking Bike Vs. a Mountain Bike?
The main difference between a Trekking bike and a mountain bike is that both bicycles are more sporty city bikes—a cross between a city bike, a mountain bike, and a road bike. Trekking bikes are more geared toward commuting and leisure riding. These bikes typically have lower gearing ("slower"), more MTB components (derailleurs, brakes), and frequently include a suspension fork.
In addition, there are a few key differences between trekking bikes and mountain bikes. The first is that trekking bikes are typically lighter than mountain bikes, making them better suited for long-distance rides. Trekking bikes also typically have a more upright riding position, which can be more comfortable for riders who plan to spend extended periods on the bike.
Finally, trekking bikes typically have narrower tires than mountain bikes, making them better suited for paved roads and other non-rough surfaces.
Do I Need An E-Mtb Or E-Trekking Bike?
Mudguards and rear racks aren't standard equipment on e-mountain bikes because they'd hinder technical terrain and add weight.
Conclusion
Hence, there are many differences between trekking bikes and mountain bikes. Trekking bikes are meant for paved or unpaved roads, while mountain bikes are meant for rough terrain. Mountain bikes have more suspension than trekking bikes, making them better suited for off-road biking.
So, if you are looking for a bike to ride on pavement or gravel roads, a trekking bike is a good option; trekking bikes are typically lighter and have a more comfortable ride.